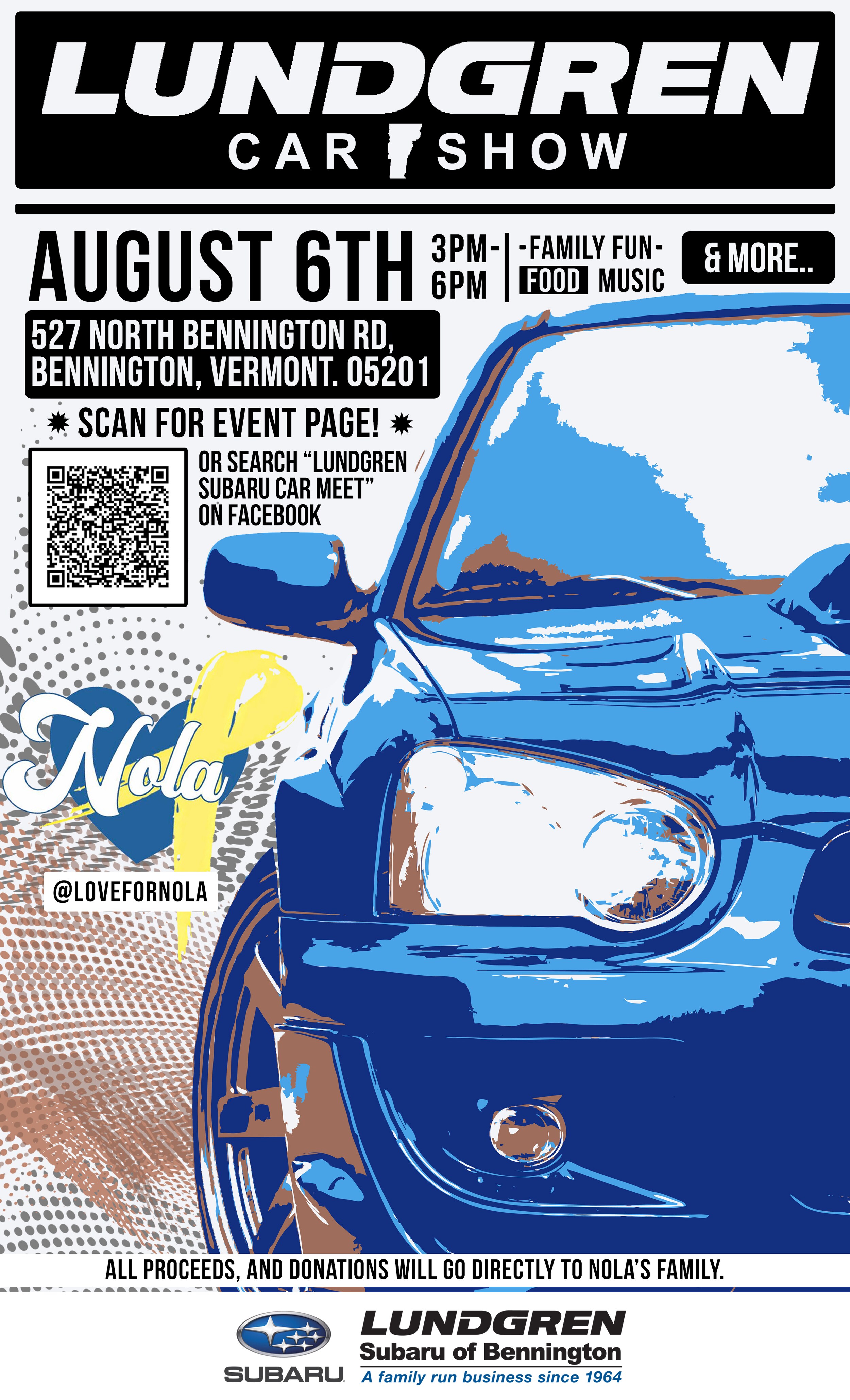 Event Details
On August 6th, Lundgren Subaru will be hosting our 1st Lundgren Car Show at our dealership at 527 North Bennington Rd, Bennington, Vermont 05201.
All proceeds and donations will go directly to Nola's family.
All Vehicles Welcome! Food! Music!
Car Show Participants are asked to arrive between 1-3 pm.
About Nola
Nola, an 11-year-old girl from a small town in Washington County, New York has been battling a rare form of cancer called Epithelioid Sarcoma. Nola was diagnosed in December of 2019 and has endured many treatments and surgeries but is still fighting today. Throughout her fight, Nola had bilateral chest tubes in place for 11 months as the cancer had spread to her lungs causing small holes which leaked air into her chest. She endured drug and radiation treatments and had surgeries to have tumors removed. 
Most recently, in early September 2021, it was found that the cancer had spread to her brain and the side of her chest. She had more radiation treatments on her whole head and her side. This most recent round of radiation was completed in mid-November. 
Covid has been hard enough on all of us, but especially hard on Nola's family. Her mother Michele has been unable to work since Nola's diagnosis over 2 and a half years ago, and her 14-year-old sister must be just as cautious to not expose herself or her sister to any outside germs or viruses. Their lives have forever been affected and changed. 
There has been an amazing outpouring of love and support from their local community, but we can do more!
Lundgren Subaru

527 N Bennington Rd.
Bennington, VT 05201