Subaru Parts Center | Bennington, VT
Welcome to Our Parts Department
The Parts Department at Lundgren Subaru maintains a comprehensive inventory of high quality genuine OEM parts. 
Our highly knowledgeable staff is here to answer your parts inquiries. Should we not carry a part for which you're searching, we can always order it for you and receive it within a timely manner.
Stress-Free Car-Shopping
Get Subaru Parts in Bennington VT from Us
Your car maneuvers the road well. You appreciate the simple joys it brings you. It transports you back and forth to wherever you need to be. The versatility of your Subaru vehicle gets you going all the time. You have enjoyed its reliability and smooth driving for many years. But now, it needs to be repaired.
We at the Lundgren Subaru Parts Store have got you covered. We have an inventory lineup of authentic manufacturer's auto parts. Our professional staff will assist you in choosing the vehicle's parts and components that are suitable for your car's make and model.
Genuine Subaru Parts
Genuine car parts are more beneficial to your car than aftermarket brands of auto parts. When manufacturers create a vehicle, they craft every piece of that machine carefully. Your car's features and components get produced to fit it perfectly.
There is less likelihood that the manufacturer's genuine car parts would damage surrounding unaffected parts that do not need replacing. Whereas using aftermarket brands puts the original car parts at risk of being damaged. Drivers in and around the Manchester VT area are thrilled that only genuine auto parts will replace worn-out parts in their vehicles.
Manufacturers often produce multiple copies of the parts they create for a particular vehicle because they understand that the rigors of the road will eventually cause wear and tear on the automobiles' parts. We carry these genuine copies of original auto parts in our Subaru parts center near North Adams MA.
All the Car Parts You Need
We offer shopping for all the parts you need and servicing your vehicle in one location at our Subaru parts center near Albany NY, saving you time and money because you will not have to run from store to store looking for automobile parts and components you need.
You can conveniently browse our website online to compare the prices of vehicle parts as well as our rotating parts specials before you come into our parts store.
To schedule an appointment to bring your vehicle into our Subaru parts center near Troy NY for servicing, you can contact us via our website or call us. We are excited about helping drivers around the greater Latham NY area keep their vehicles in top shape for many years to come.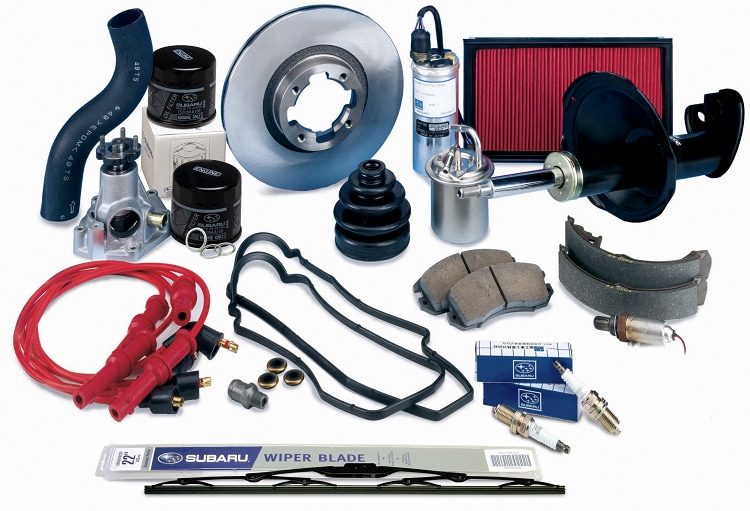 * Indicates a required field