The 2023 Subaru Love Promise Community Commitment Award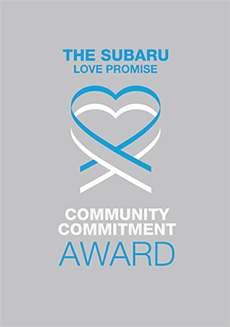 We've been nationally recognized for our dedication to our community and the Subaru Love Promise.
We're honored to receive the 2023 Subaru Love Promise Community Commitment Award. This award nationally recognizes Subaru retailers who are making the world a better place while demonstrating an outstanding commitment to supporting passions and causes in local communities. These efforts are focused in important areas such as the environment, community, health, education, and pets.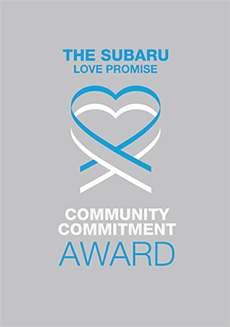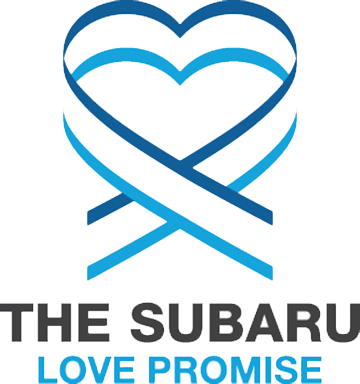 What is the Subaru Love Promise?
Subaru and our retailers believe in making the world a better place and the Subaru Love Promise is our vision of respecting all people. This is our commitment to show love and respect to our customers and to work to make a positive impact in the world.
How is Lundgren Subaru dedicated locally to the Love Promise?
Lundgren Subaru of Bennington is committed to not only making our community better, but positively impacting the lives of all those around us through not only donation but through action as well. We are thankful to be part of Bennington, Vt and surrounding communities through where our employees live, work and play.
Second Chance Animal Shelter
Southwestern Vermont Medical Center
Love Promise Stories from Lundgren Subaru
Subaru and Lundgren Subaru believe in making a positive impact on the communities in which we live and work. We uphold that belief through our Love Promise Community Commitment. Every month, we select inspiring stories from customers and partners from around our area who strive to support our collective commitment and feature them here
Molly Stark's Sensory Path funded! - Chrissy B
Thank you so much for sponsoring the funding of Molly Stark's sensory path! This benefits pre-K-5th grade learners! Kids can take breaks or even use it during indoor recess to get their wiggles out or reset! Thank you so much!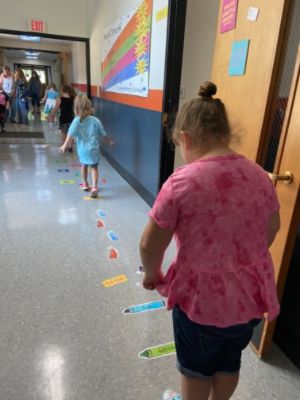 ---
Dorset Equine Rescue - J S
Dorset Equine Rescue is a 501(c)(3) non-profit organization based in the Green Mountains of Dorset, Vermont. They are committed to rescuing, rehabilitating, and rehoming neglected, mistreated, and slaughter-bound horses. Horses arrive at this facility from several sources, including many owner surrenders. Our organization is often approached by people who want to surrender their horses to us for a variety of reasons. A job loss, major sickness, divorce, foreclosure, or the death of an owner have all occurred in various circumstances. They also get horses from law enforcement, who seize them due to serious neglect. When space allows, we also pull horses from the auction or kill pens to save them from being loaded onto a slaughter truck. Due to the Dorset Equine Rescue being funded solely by donations and supporters like Lundgren Subaru of Bennington this wouldn't be possible without you. If you would like to contribute to our effort, please visit this page: www.dorsetequinerescue.org/donate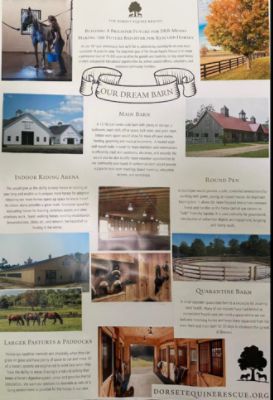 ---
Lundgren Car Show - Gavin M
Lundgren Subaru held its first "Lundgren Car Show" on August 6, 2022, and it was a huge success. This was a charity event for Nola, an 11-year-old girl from Washington County, New York. Nola was battling Epithelioid Sarcoma, a rare form of cancer. Unfortunately, Nola passed away on 7/7/22. The Lundgren Car show brought together all types of people from all over New England raising more than $1,600 for Nola's family. We had everything from tuner cars, classic cars, and almost anything in between. Amazing food was provided by Street Eats and great ice cream from Waging Tails Traveling Treats. We raffled off many items including two toddler bicycles, two toddler car seats, Subaru backpacks, and much more. Also giving-away many Subaru hats and other accessories. We also presented three fan-favorite awards for Best Subaru, Overall, and Woman-Owned. Lastly, a huge thank you also to all of our staff, volunteers, sponsors, merchants, and others. Subaru of New England, DJ Ryan Sweet LTD, Street Eats, Wagging Tails Traveling Treats, and High-Octane Classics, as well as countless others who donated, participated and assisted with the car show.
---
Lundgren Subaru Shares the Love Locally! - VICTORIA L
Lundgren Subaru helped BROC Community Action Share the Love Locally, helping hundreds in Bennington County. Thanks to the generosity of Heather and everyone at Lundgren Subaru, BROC Community Action has been able to expand how we help our friends and neighbors in Bennington County. BROC Community Action has committed to keeping all Share the Love funds to Bennington County, by providing fuel funds during the cold winter months to those who need it and using local fuel dealers whenever possible. Not only that, by receiving Share the Love donations from Lundgren Subaru, we were also able to provide warm winter coats for children at more than one local school, keeping hundreds of children and their families dressed appropriately for the winter when they otherwise would not have been. Lundgren Subaru literally helped keep people in Bennington County warm and put smiles on many children's faces. We cannot thank Lundgren Subaru enough for their generosity, kindness and focus on the community in which they live & operate. The partnership between Lundgren Subaru and BROC Community Action is essential to us carrying out our mission of providing hope, opportunity, and a path forward out of crisis or poverty so our neighbors and communities thrive. #BROCTALK #ShareTheLove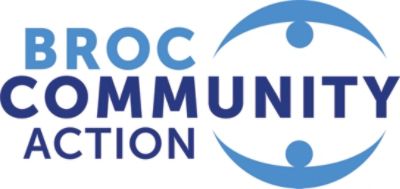 ---
Community Partnerships Make all the Difference - H P
Lundgren Subaru of Bennington donated $17,775 in coordination with Subaru for the 2021 Subaru Share the Love Program in April of 2022 to BROC Community Action. At the same time BROC Community Action awarded Lundgren Subaru with their annual Community Action Award. The Community Action Award recipient is chosen annually by BROC's Board of Directors. BROC assists low-income individuals and families through many programs, some federally & state funded, but many only possible through donations such as the Share the Love contribution. During Covid, BROC increased the operation of their Community Food Shelf from 3 days a week to 5, feeding hundreds of families. Last year, in partnership with the State of Vermont, almost $50,000 in crisis fuel assistance was given. Tom Donahue, CEO BROC Community Action says "When low-income families can't afford to pay bills, we work with local companies to provide heat to homes in the cold of winter." The funds used go directly to the local companies, which make large emergency deliveries of oil, wood or pellets. BROC works in a two-pronged approach to helping those in need - immediate response to help those in crisis and then creating a sustainable path for continued growth and success. This past winter BROC Community Action supplied winter clothing to 20 families through a partnership with local elementary schools. They were also able to designate $1000 to provide families with pre-funded cards for a local laundry facility to assist in clean clothing. Partnerships between charities such as BROC Community Action and companies like Subaru and Lundgren Subaru of Bennington are invaluable to the success of communities big and small.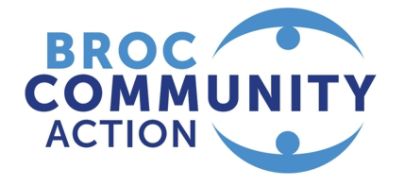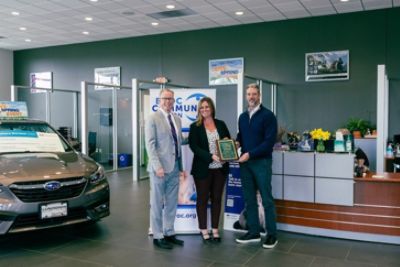 ---
Molly Stark Elementary Donation - Chrissy B
Dear General Manager Pauquette and staff, Thank you so much for your generous donation to Molly Stark! The kindergarten, first, and second grade teachers decided to pool our money together to get some playground equipment. We wanted to bring a different activity to the playground that more than one student could participate in. We have bought a funnel ball set that will arrive in the spring, as well as some sand toys, footballs, kickballs, and balance boards. Without your help, this would not be possible! As you can tell from the pictures, many kids have benefitted already from your kindness. I will update you in the spring with our funnel ball set up. I will also document the pure excitement of the kids enjoying a new piece to the playground thanks to all of you! Happy Holidays! -Chrissy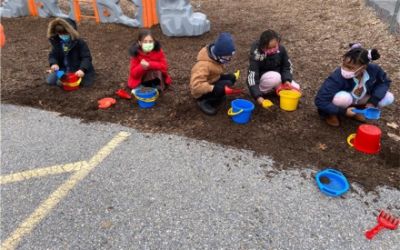 ---
Lundgren Subaru of Bennington - Chrissy B
Molly Stark Elementary School has two playgrounds. The kindergarten, first, and second grade playground has been lacking. The K/1/2 team decided to pool our donation money together to buy a funnel ball set as well as some sand toys, balance boards, footballs, kickballs, and basketballs! The kids are so happy to be have more activities to keep them busy on the playground! Thank you for all your help! We can't wait to update you on the newest installation of the funnel ball set coming this spring. The kids and staff of Molly Stark Elementary appreciate your kindness and generosity. Thanks again!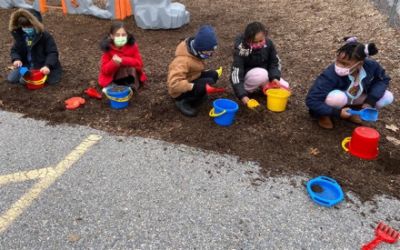 ---
Lundgren Subaru and the Bennington Dog Park - Susan M
When word that a dog park was in the works in Bennington, one of the first businesses to step up to the plate to help make it happen, was Lundgren Subaru. How could a company that lets dogs drive Subarus, not take part in the building of a dog park? The idea was spawned in July of 2020 and by June 26, 2021 the grand opening took place. Hundreds of Bennington's dog lovers sent in donations, but it took some large players to get that fence built, add beautiful wooden benches and doggie bag dispensers. It is truly a place of beauty where a line of pine trees grow down the middle of the grassy space. It's on a hill in Willow with lovely views. It brings dog lovers and their dogs together for play, conversation and a creates a special kind of camaraderie. Lundgren Subaru donated a bench; their name appears on a thank you banner and on the sign near the entrance to the park. Cheers to Lundgren Subaru for helping this dream become a reality. Submitted by Susan Armstrong, one of the Bennington Dog Park Founders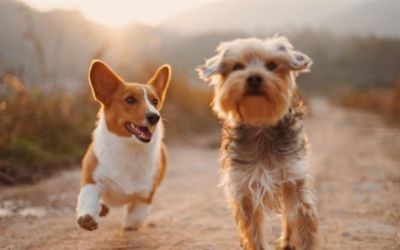 ---
Lundgren Adopt a Classroom - Gavin M
During the month of August Lundgren Subaru of Bennington collected backpacks and all types of school supplies for our adopt a classroom project. We collect these supplies to help students who may not have access to materials they may need. We collected everything from pens and pencils, to notebooks and crayons. We were also able to collect enough different types of backpacks so everyone can find a backpack they enjoy. Throughout the month, we collected these types of supplies and more. When August ended, we packed an Outback Wilderness full of all the school supplies and dropped it off at Molly Stark Elementary. Along with a bus poster where customers and workers left notes for the teachers and children entering the school year.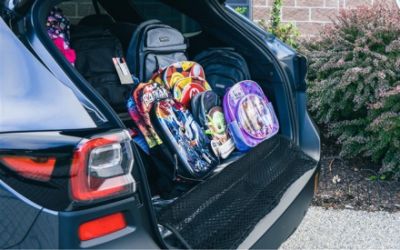 ---
Bennington Dog Park - Gavin M
Lundgren Subaru of Bennington is one of the proud sponsors/supporters of the Bennington Dog Park. This park was funded through $25,000 in private donations. This great addition to our community allows our furry friends to be free in a safe environment and make new friends. The park is self-governing, meaning users are expected to follow all rules and pick up after their dogs. The park itself is 1/2 an acre with a smaller section for elderly dogs. Shaded by pine trees and next to the volleyball court in Willow Park.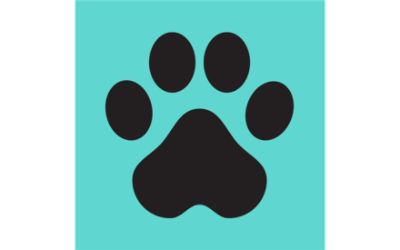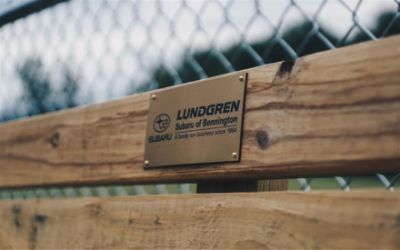 ---